ADDRESSING THE THIRD WAVE OF THE OPIOID EPIDEMIC
Experimenting with drugs today, even once, can be fatal. Fentanyl Kills.
WHAT IS FENTANYL?
Fentanyl is a powerful opioid typically used to manage cancer pain. It is 50 to 100 times stronger than the opioid morphine.
It is taken:
As prescribed by a doctor

Intentionally but obtained illegally

Unintentionally and obtained illegally (consumed in other drugs such as cocaine or heroin)
Deaths involving fentanyl typically involve illegally-obtained fentanyl.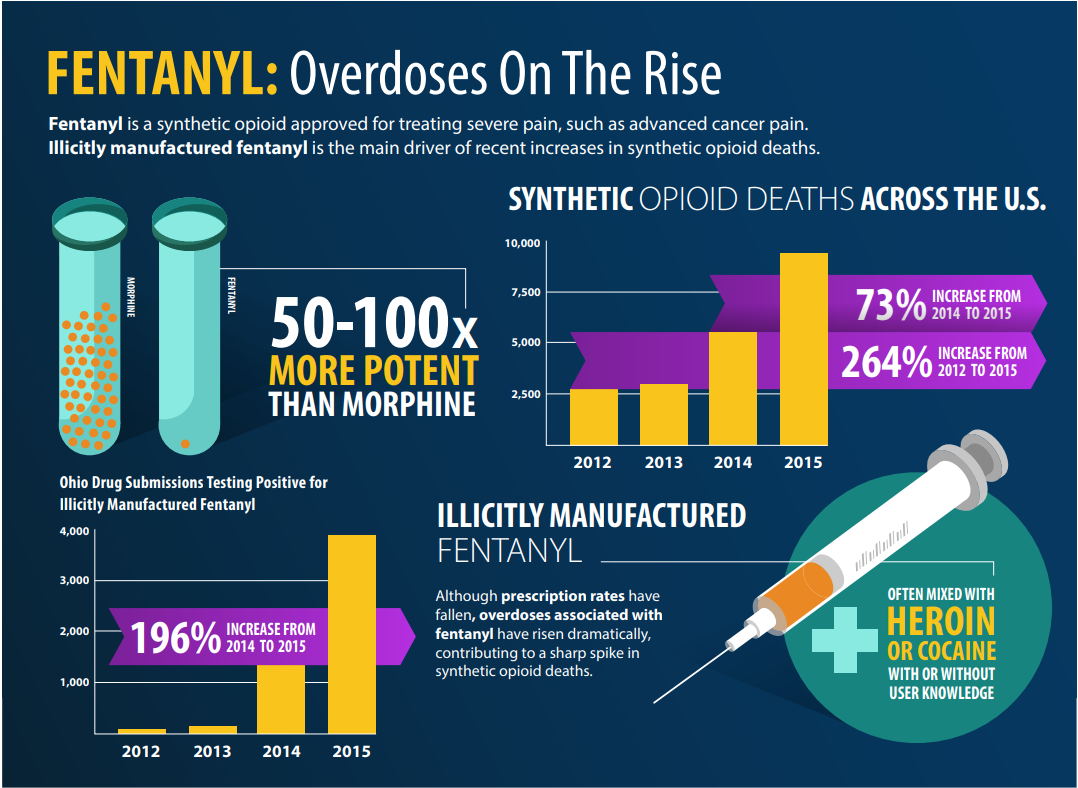 Source: Centers for Disease Control and Prevention
WHY ARE WE TALKING ABOUT IT?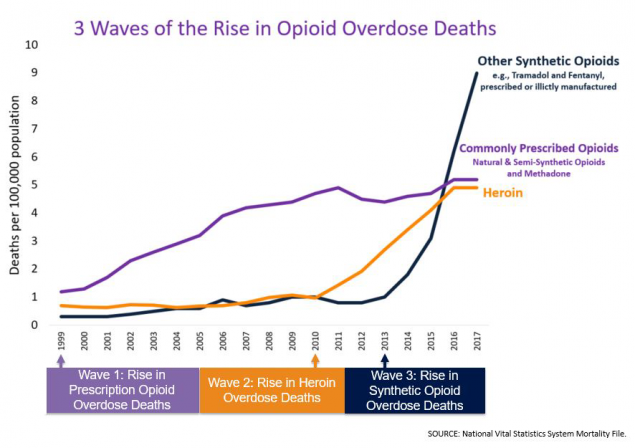 Source: Centers for Disease Control and Prevention
Since 2013 there has been a dramatic rise in synthetic opioid overdoses. Synthetic opioids include Tramadol and Fentanyl either prescribed or illegally obtained.
28,500 people died of synthetic opioid overdose in 2017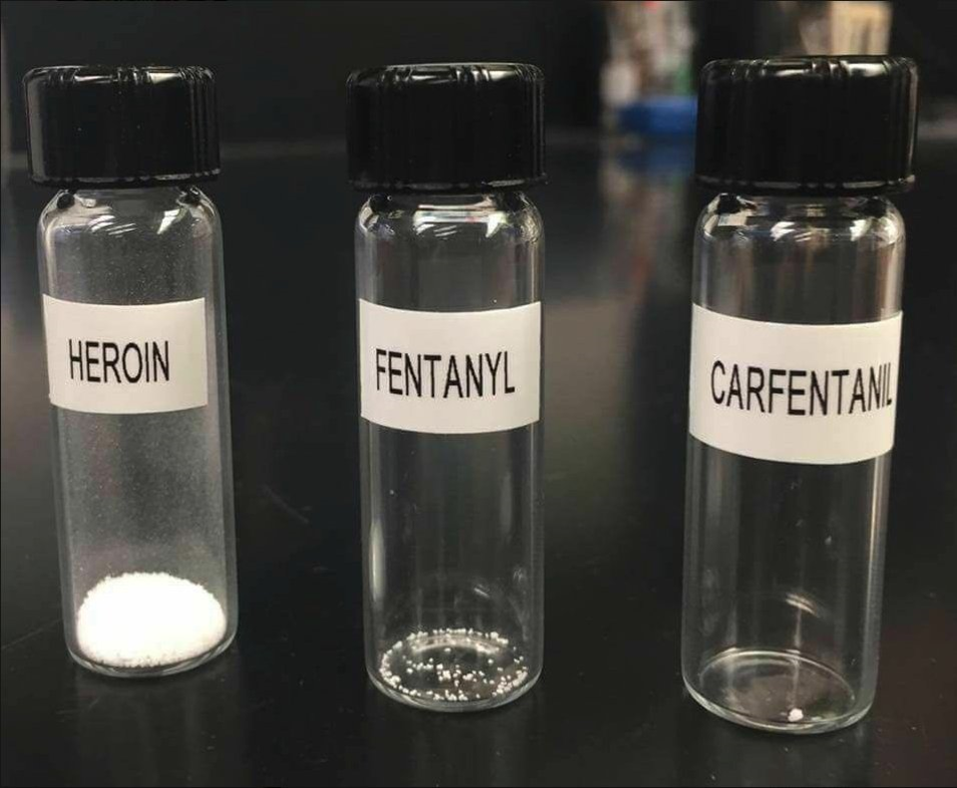 From left to right: Fatal doses of Heroin, Fentanyl, and Carfentanil
---
WHAT CAN YOU DO TO PREVENT FENTANYL OVERDOSE?
Do not take any pill not prescribed to you by a doctor or pharmacy.
Do not partake in any illegal substances such as heroin or cocaine
Keep Naloxone, an opioid overdose reversal drug, on hand.
Learn more about naloxone here